Water Heater Repair San Jose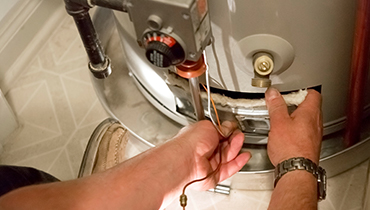 Are you suffering from hot water loss in your home due to a broken or malfunctioning water heater? Is your hot water heater experiencing a leak and needs water heat repair in San Jose? At Chandlers Plumbing, we offer a fast and affordable water heater repair service to our local customers. We dispatch our professional plumbing team fast, so you can me sure that your problem will be fixed as soon as possible. We only employ licensed and skilled plumbers who can assess your particular water heater and determine whether or not it can be repaired. Best of all, most of the time we can have it fixed in the same day. Talk about convenient!
If you own a home it is almost a guarantee that you will experience the need for water heater repair in San Jose at some point. When this occurs, call a professional and licensed plumbing team from Chandlers Plumbing who offers a comprehensive water heater service. Our staff guarantees a satisfactory experience for all of our customers.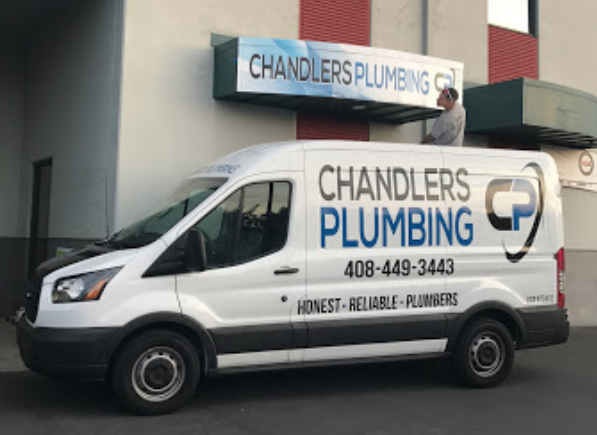 Why Choose Chandlers?
When you call on Chandlers Plumbing to perform your water heater installation in San Jose you can rest assured that you'll receive:
Fast & Affordable Service
Same Day Installation
Competitive Pricing
Guaranteed Workmanship
Upfront Pricing
Licensed & Uniformed Plumbers
Skilled Water Heater Repair San Jose Technicians
In our countless years of offering professional plumbing services throughout San Jose, we have diagnosed and repaired many broken water heaters for home owners. Our process is quick, but that doesn't mean it isn't thorough. Our diagnostic checklist for water heater repair in San Jose allows us to locate exactly what is causing your hot water heater problem. From there, we can offer you options on how we recommend fixing it.
Water Heater Failure Signs
When you're in need of water heater repair in San Jose, Chandlers Plumbing is the answer. Our highly-skilled, professional staff is a leading choice for plumbing repair in San Jose. To determine whether or not you should call our team, you should know a few common signs of a water heater in need of repair.
Some common signs of water heater failure include and are not limited to:
Odd noises coming from your water heater or pipes

Unpleasant odors such as egg smell or sulfur in your water

Broken pilot light that won't stay lit completely

Water with debris or dirt in it

Leaking water from around the unit

Rust-colored water from the taps
If you're experiencing any of these signs, call Chandlers Plumbing at (408) 449-3443 to make an appointment immediately. Our San Jose plumbers can both assess and diagnose your problem quickly and help you to determine the most cost-effective solution. We always aim to repair water heaters before replacing them entirely for our customers.
Ultimately, when you contact Chandlers Plumbing, you can have peace of mind with the quality service you will receive. We are a locally owned and operated company that has an insured and bonded team. We always give upfront, fair pricing in a written estimate for our work. We guarantee our work from our licensed plumbers with our water heater repair service in San Jose too. Give us a call today! Never hesitate to call plumbing professionals when you suspect you have a hot water problem as it can result in the need for a total replacement instead of repairs.